Yellowstone
Yellowstone is an incredibly diverse landscape and wildlife refuge. From a barren plateau at the Lower Geyser Basin to a lush green meadow with a twisted creek running through it in Hayden Valley. During the fall season statuesque cottonwoods adorned in yellow and orange leaves stand along the Lamar River in the Lamar Valley. When the quiet season of winter sets in the thermal basins are turned into a magical paradise with frost clinging to lifeless trees and steam rising hundreds of feet into the sky. On a recent trip to Yellowstone with the family we saw eight bears. Half of them with cubs, both grizzly and black bears. We also saw elk, moose, antelope, deer, bighorn sheep and wolves in the Lamar Valley. The wildlife gets most of the attention from visitors. When I'm taking landscape images people always stop and ask what kind of animal am I photographing. I just shrug my shoulders and move on.
Ice on Yellowstone Lake, Yellowstone National Park, Wyoming

Ice can cover a good part of Yellowstone Lake into the months of spring because of the elevation.
The lake is the largest fresh water lake in North American above 7000 feet.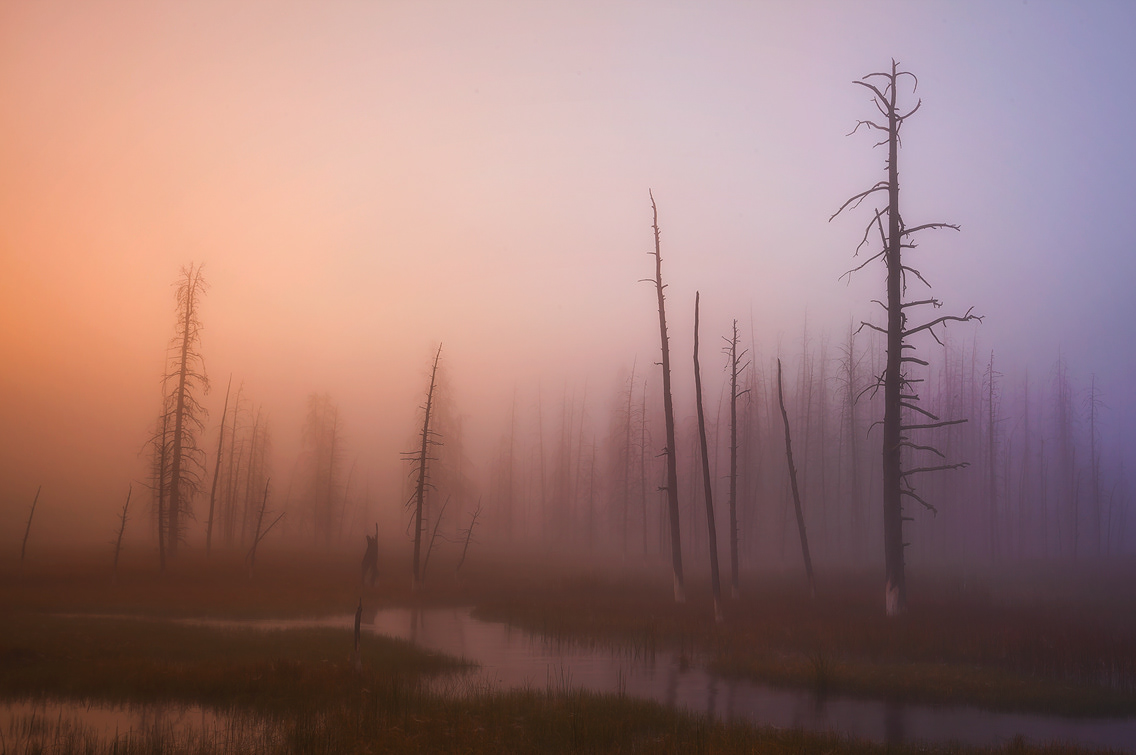 Fog Filled Lower Geyser Basin, Yellowstone National Park, Wyoming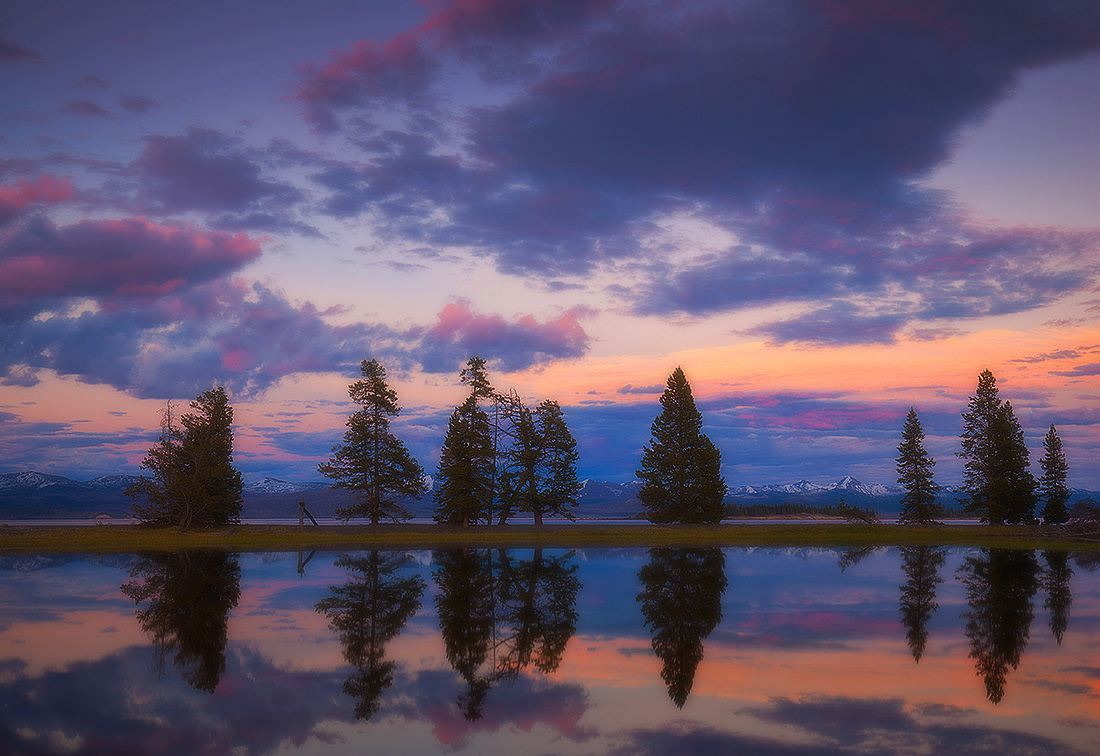 Gull Point at Sunset, Yellowstone Lake, Yellowstone National Park, Wyoming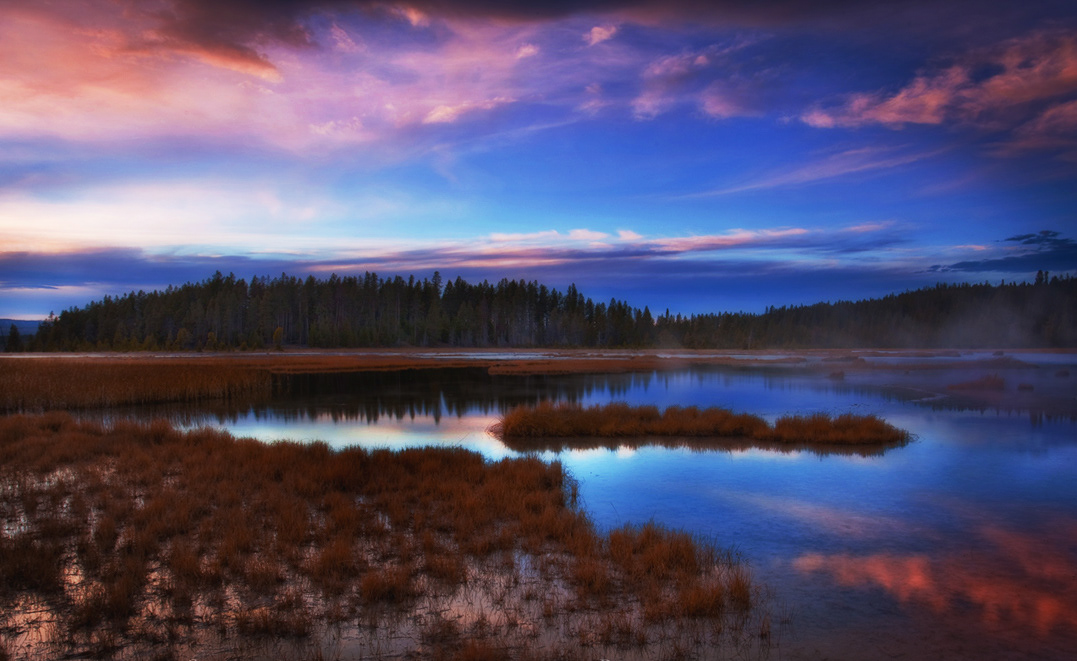 Firehole Lake , Yellowstone National Park, Wyoming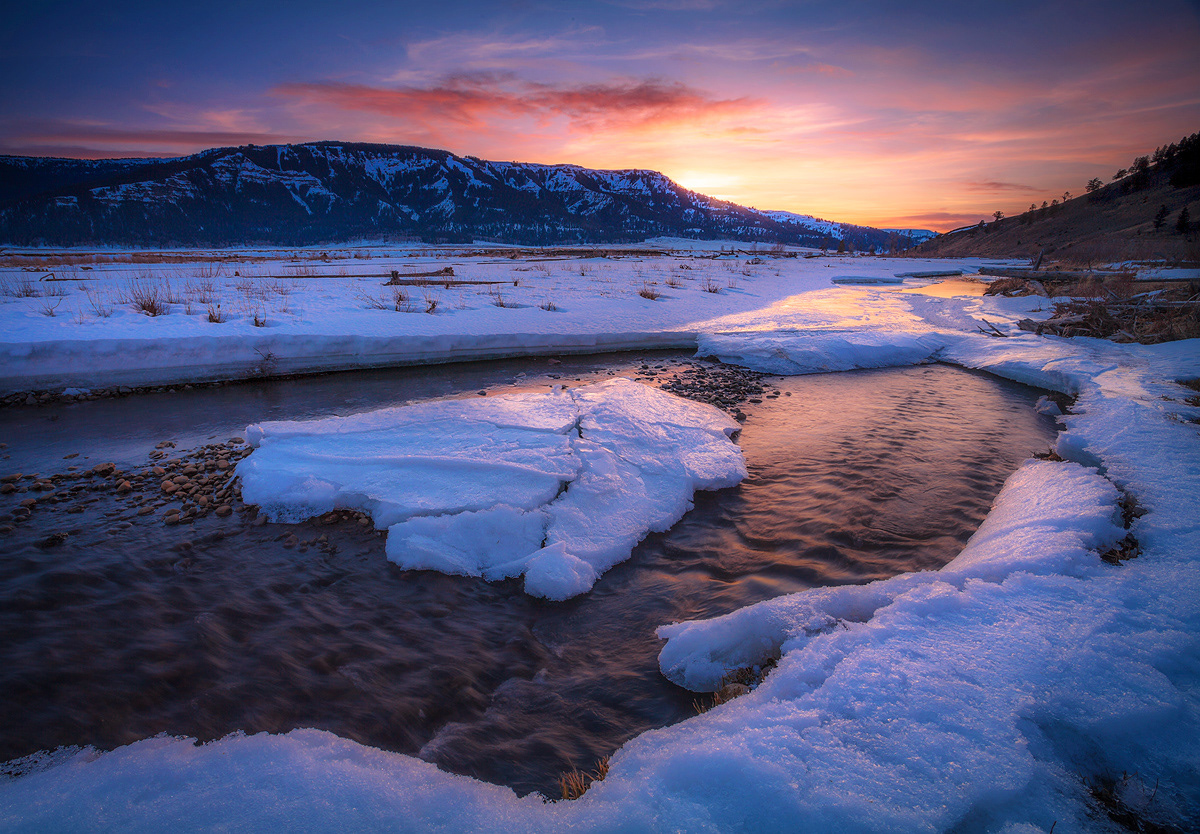 Snowbanks on the Lamar, Upper Lamar Valley, Yellowstone National Park, Wyoming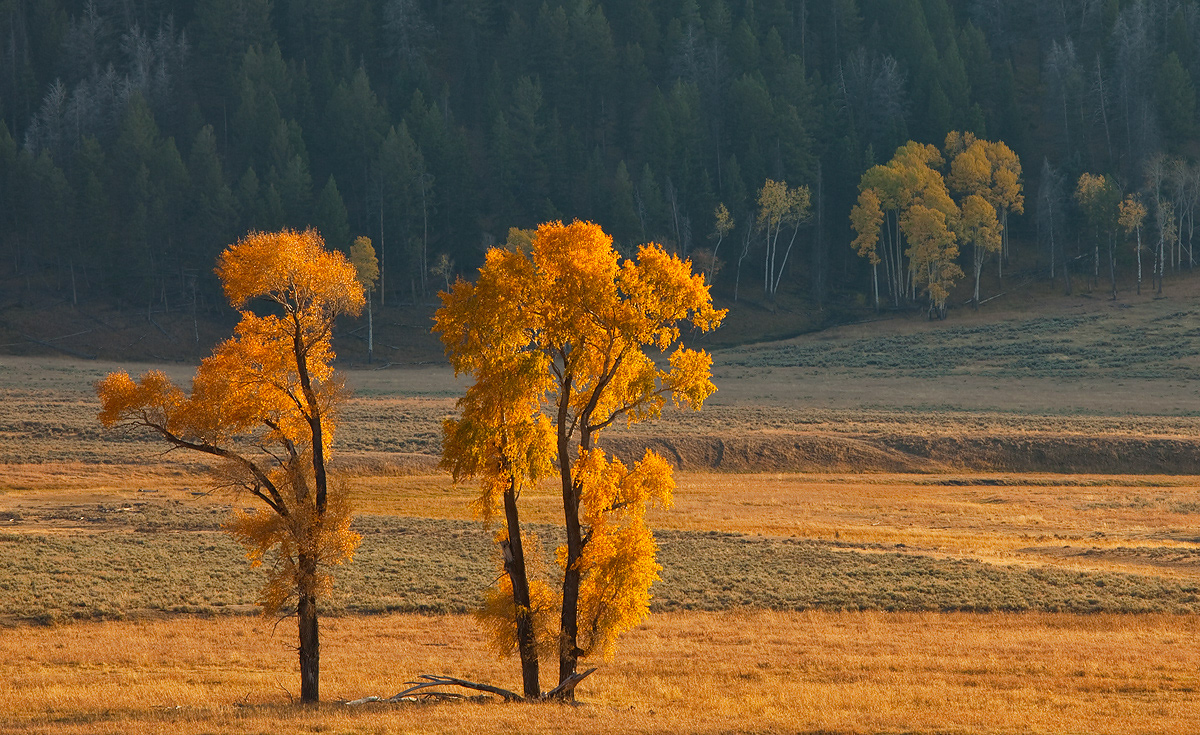 Cottonwood Colors, Lamar Valley, Yellowstone National Park, Wyoming
Shoreline of Yellowstone Lake, Yellowstone Park, Wyoming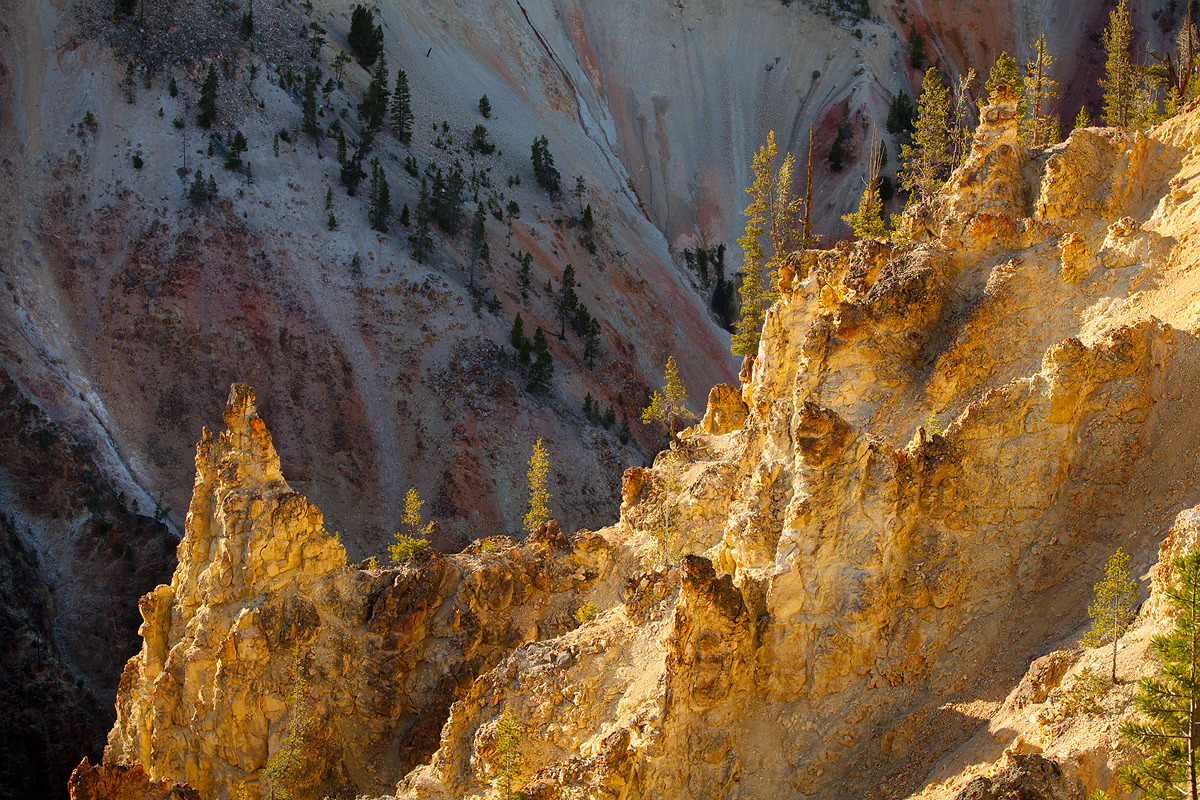 Sunlit Wall In the Grand Canyon of Yellowstone, Yellowstone National Park, Wyoming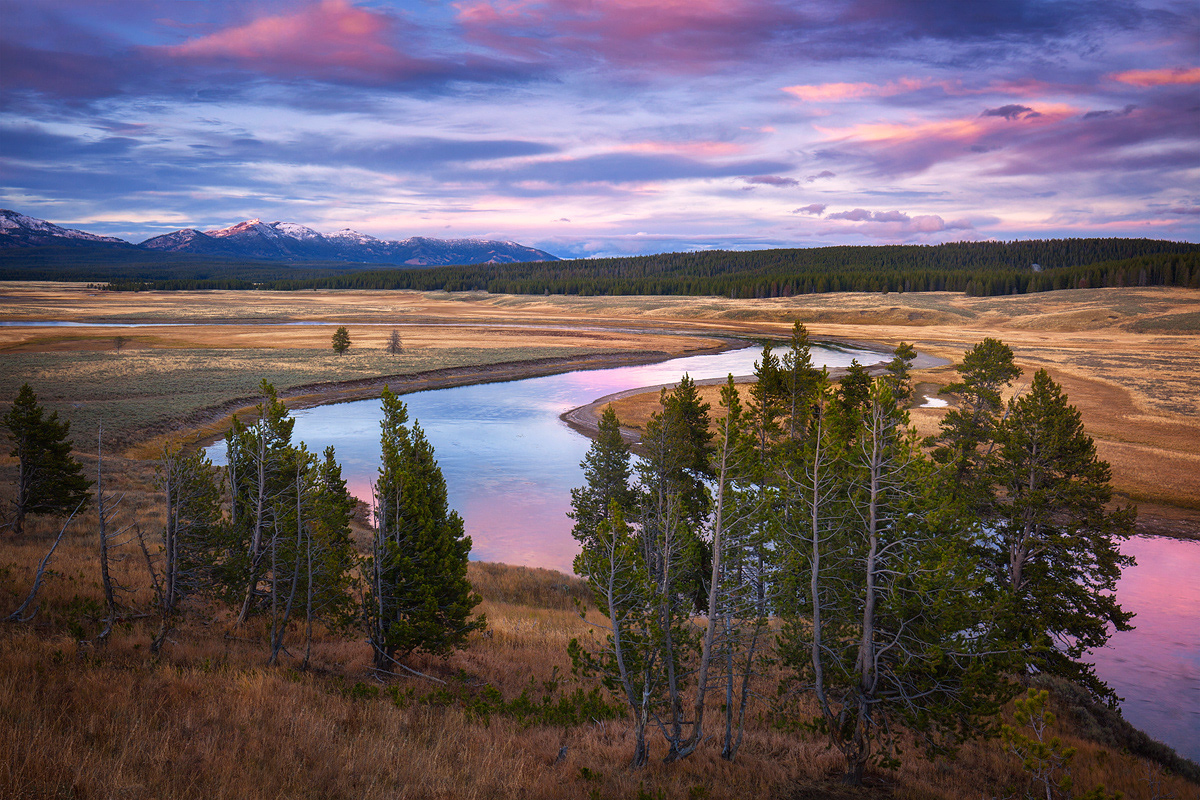 Yellowstone River, Hayden Valley, Yellowstone National Park, Wyoming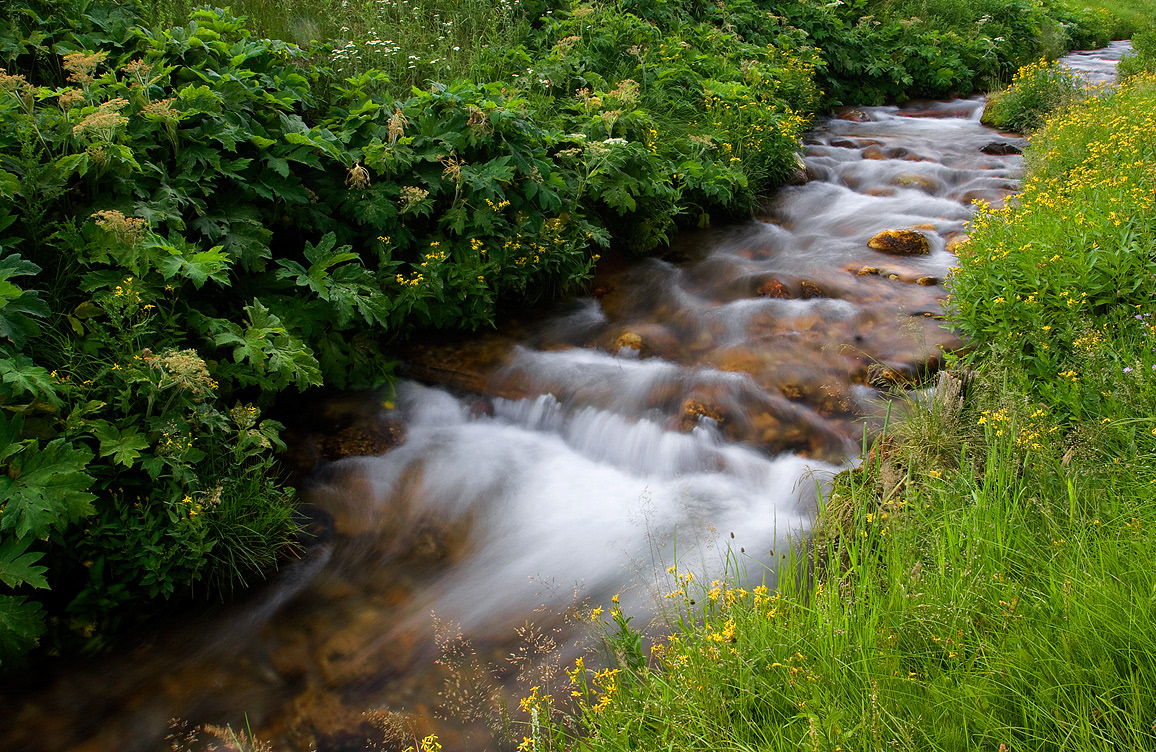 Grayling Creek, Yellowstone National Park, Montana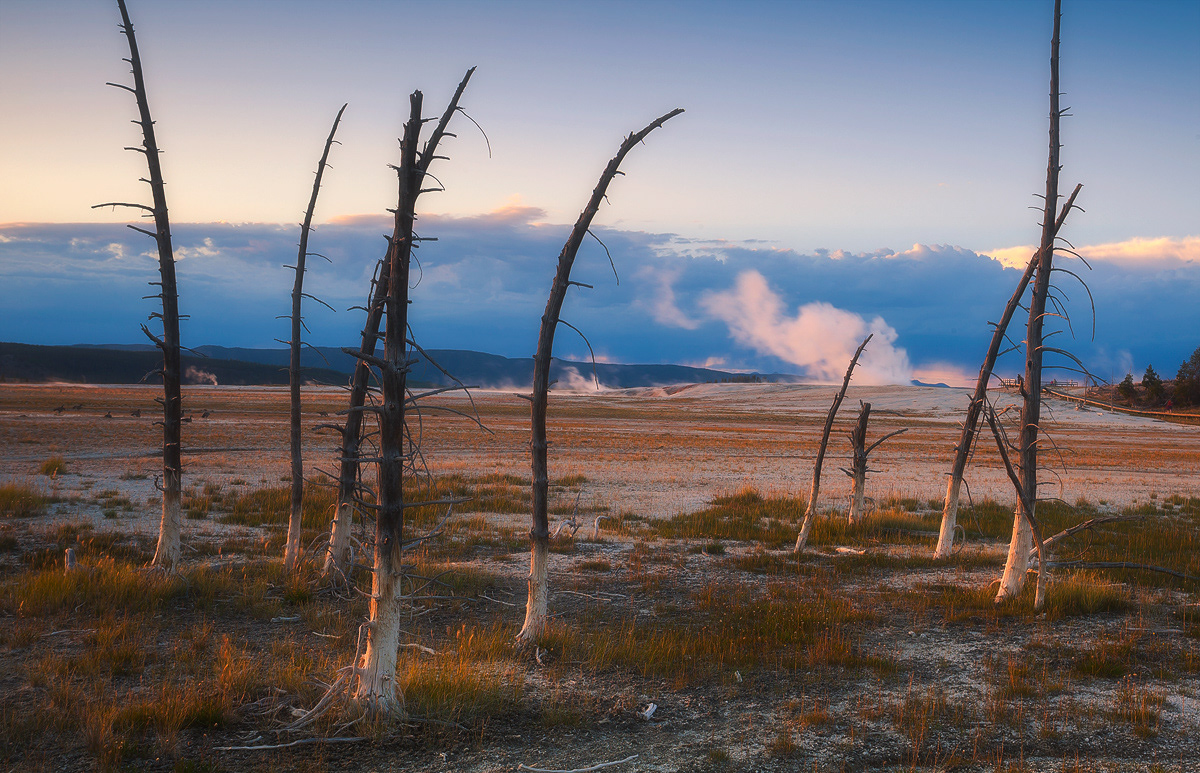 Lower Geyser Basin, Yellowstone